There are Long Range Radar Sites located throughout Alaska, with runways for their support. Since the higher you can get these radars the better view it has, many of the runways were built on the sides of mountains. Here are a few shots from a few.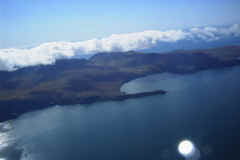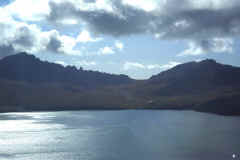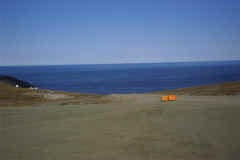 These are all of Cape Newenham, a little beauty with a constant 8% slope a little over 4000 feet long located on the western coast of Alaska. We see just over 1500 fpm descent rate on takeoff roll.
I will try, as time goes by, to add some photos from some of the various locations I've visited over the past 20+ years and 7000+ hours of my career flying various models of the C-130 Hercules ("the"Herk").

A few pictures were taken using a digital camera. The rest will have to be scanned in as I become motivated to work on it.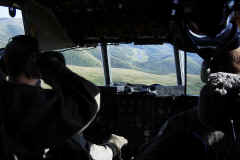 This is short final into Sparrevohn LRRS. The mountains you see in the pilot's upper side window continue on around the field. After we cross the ridgeline immediately in front of the aircraft (at around 90-100 feet), a go-around is "improbable."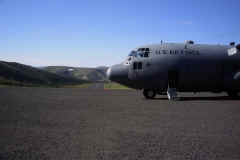 On the ground looking down the runway.